PUBLICATION LIFE IN PRAGUE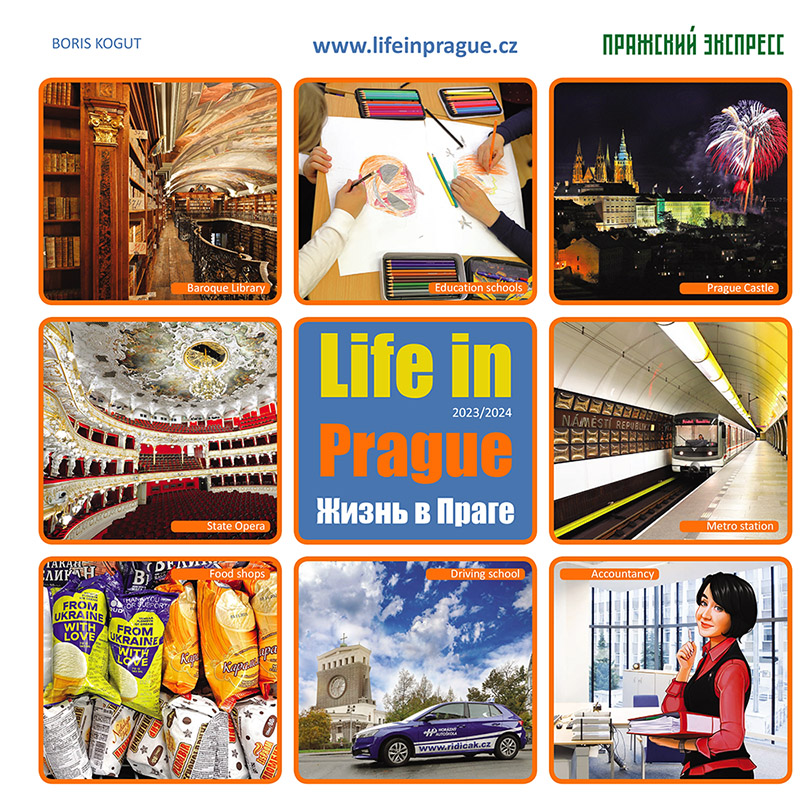 The publication you are holding in your hands, " Life in Prague", is addressed to foreigners living in Prague.
I hope it will help not only those who have recently moved to the Czech capital, but also those who have lived here for many years. It may give some of you a new perspective on the famous places in Prague, or it may bring you even closer to the city, helping you to see it in a more comfortable and homely way.
In my opinion, it contains a lot of necessary and interesting information, useful contacts in many areas. Interviews with successful people and informative articles are definitely worth reading.
You can also find here exclusive pictures, atmosphere of the past of the Czech capital, compare photos of Prague from different years.
Everything stated and written in this publication is my personal (author's) strictly subjective opinion. All published data were verified in June 2023 and were taken from publicly available sources, but I cannot be held responsible for the accuracy and correctness of the data, which were changed after the publication of this publication.
BORIS KOGUT, PhD. www.lifeinprague.cz
ЖИЗНЬ В ПРАГЕ. ПУБЛИКАЦИЯ НА АНГЛИЙСКОМ И РУССКОМ ЯЗЫКАХ В ЧЕХИИ
ŽIVOT V PRAZE. PUBLIKACE V ANGLIČTINĚ A RUŠTINĚ V ČESKÉ REPUBLICE
LIFE IN PRAGUE. PUBLICATIONS IN ENGLISH AND RUSSIAN LANGUAGES IN THE CZECH REPUBLIC
ISBN 978-80-909085-0-5